College Board Asks Florida Schools Not to Offer AP Psychology Classes
The College Board is encouraging Florida schools not to offer AP Psychology classes, after the state education board reportedly told school districts the course cannot be taught if it included lessons on sexual orientation and gender identity, CNN reported.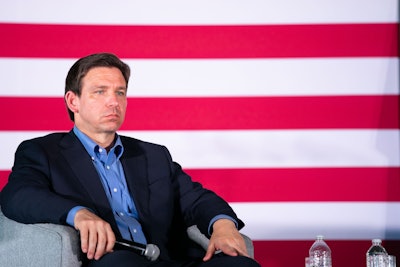 "Any AP Psychology course taught in Florida will violate either Florida law or college requirements," the College Board said in a statement last Thursday. "Therefore, we advise Florida districts not to offer AP Psychology until Florida reverses their decision and allows parents and students to choose to take the full course."
Concepts on gender and sexual orientation recommended for inclusion in AP Psychology courses have been taught since the course began 30 years ago, the College Board said.
"We are sad to have learned that today the Florida Department of Education has effectively banned AP Psychology in the state by instructing Florida superintendents that teaching foundational content on sexual orientation and gender identity is illegal under state law," the board said in a news release.
AP Psychology is one of the most popular classes in the state, with more than 28,000 Florida students taking AP psychology courses in 2022, according to the College Board.
The Florida board argued that the College Board was attempting to force districts to prevent students from taking the course just one week before the new school year.
"The course remains listed in Florida's Course Code Directory for the 2023-24 school year," Florida officials said. "We encourage the College Board to stop playing games with Florida students and continue to offer the course and allow teachers to operate accordingly."
This is the latest chapter in the feud between Florida education officials and the College Board over content being taught to the state's students. Earlier this year, the two bodies clashed over content in the College Board's new AP African American Studies course.