How Public Universities Can Tackle the Teacher Shortage
Stressed out and burned out from the COVID-19 pandemic and increased scrutiny of their profession by policymakers and the public, teachers have made good on their recent threats to leave their classrooms. 
The nation's public schools lost 7% of their teaching force between 2019 and 2021, and 4% of all teaching positions in the nation's public schools were unfilled as of last fall. There's little help on the way: The nation's classrooms are projected to lose an average of 270,000 educators annually for the next several years, and enrollment in teacher preparation programs has plummeted.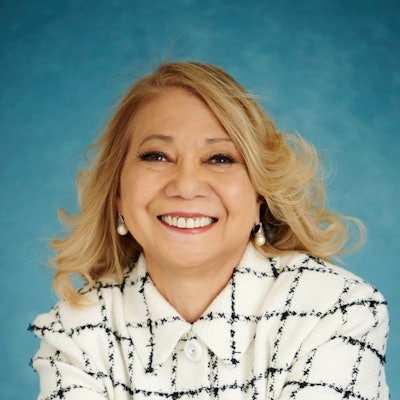 Simultaneously, the nation's teaching force (80% white) should better reflect public school enrollment (55% students of color). That's because researchers have found that when students of color have at least one teacher of the same race see improved attendance and academic performance. 
The struggle to attract new teachers and diversify the teaching profession represents a massive national challenge — and an opportunity for the regional public universities that have traditionally produced the majority of the nation's educators. Not only do these institutions have the capacity to prepare more educators, they are strategically positioned to diversify the pipeline of teaching prospects — which could be the key to solving these national shortages. More than 40% — roughly 220 — of the nation's regional public universities are designated as Minority Serving Institutions. With a combined enrollment of 1.9 million students of color, these institutions can be instrumental in attracting, developing and inspiring the diverse educator corps our nation needs.
The nation's colleges and universities need support from multiple stakeholders to address both challenges. The U.S. Department of Education is stepping up with $368 million in new grant funding to aid teacher retention and recruitment and improve diversity. But there's more the federal government can do. Congress can pass the EDUCATORS for America Act, which would authorize $1 billion to states annually to enhance and expand teacher preparation programs, invest in programs to address shortages and diversify the pipeline of prospective educators. 
Helping schools of education produce more teachers is only one half of the equation. The other side involves dramatically increasing financial aid to lower the barrier to college entry and help prospective teachers graduate with less or no debt. For that reason it's encouraging to see that a key provision of the bill would double the amount of annual grants that help prospective educators pay for college. 
Congress and state lawmakers should consider raising the floor on teacher salaries, similar to what was proposed in a 2022 House bill. Pay remains a persistent challenge to recruitment and retention. A recent analysis from the nonpartisan Economic Policy Institute shows that teachers make less than other college graduates in weekly pay and total salary — and this gap is growing. Until we as a nation get serious about paying teachers as the essential workers they are, it will remain a struggle to recruit and retain high-quality educators. 
Because the traditional methods of recruiting and training teachers will continue to yield the same results, educator preparation programs must intentionally reach out to different communities and offer a different level of support to ensure that the nation's classrooms have the teachers their students need.
The University of Maryland Eastern Shore—a regional public university and a member of the organization that I lead, the American Association of State Colleges and Universities—decided to take action to widen the pipeline for male teachers of color, who make up just 2% of all educators in this country. The university's Men of Color in Education Program offers dual-enrollment courses that award college credit, college admissions counseling and mentoring to male high school students of color interested in teaching. Once these students enroll in college, the program extends them academic, social and cultural support through graduation and connects them with a network of seasoned male teachers of color who work in nearby school districts. The program is designed to build confidence and skills in these young men so they can see themselves as educators for the next generation of students. 
Finally, we must champion the teaching profession. Parents, the public and policymakers on school boards and in state legislatures should respect and support the work of teachers rather than undermine it. A majority of teachers say their profession has lost significant respect in just two years, and dissatisfaction in their ranks is growing. Public polling suggests that most Americans have confidence in their local educators but wouldn't want to see their children grow up to be teachers. Teachers haven't changed in two years, but the outrage over the profession and public schools has been significantly ramped up. It's time to dial it down.
Education remains critical to our nation. The constant barrage of criticism aimed at teachers, public schools and the institutions charged with educating the educators puts democracy and this country in peril. Our nation must take steps to support new and mid-career teachers as well as the colleges and universities working to improve and strengthen the profession. Replacing departing educators, encouraging our best teachers to stay and recruiting bright young people into the profession are crucial matters that require urgent national attention and investment.
Dr. Mildred García is currently the president of the American Association of State Colleges and Universities. In the fall, she will become the 11th chancellor of the California State University system.