HBCU Medical Schools Growing in Number
Now there are four — and two more are on the way.
For the first time in nearly 50 years, the number of Black medical schools in the country is growing. The fourth and newest, an independent four-year medical program at the Charles R. Drew University of Medicine and Science (CDU) in Los Angeles, opened in early July with 60 students. CDU joins Meharry Medical College in Nashville, Tennessee, the Howard University College of Medicine in Washington, D.C., and Morehouse School of Medicine in Atlanta, Georgia.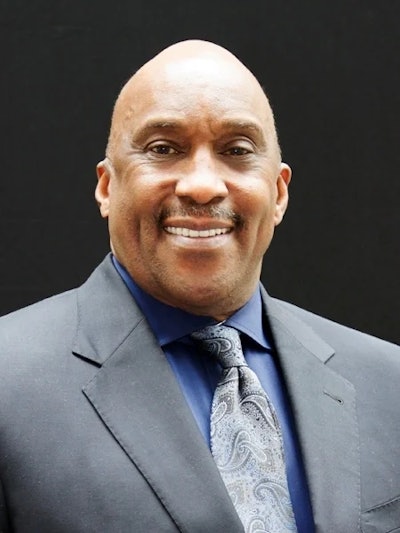 CDU has graduated more than 900 physicians since 1981 through a joint program with the University of California Los Angeles (UCLA).
"Many African American medical students are interested in treating African Americans and in closing the disparities gap — and by opening this new M.D. program, CDU provides greater opportunities to study medicine in a setting where the mission of the institution is the same — closing the gap," said Dr. Deborah Prothrow-Stith, the founding dean for CDU's new College of Medicine. For years, the nationwide percentage of practicing Black physicians has remained stubbornly low at about 6%, according to the Association of American Medical Colleges (AAMC), compared to 13.6% of people in the population who identify as Black. But even the modest rise that some research has shown in the proportion of Black physicians in the U.S. over the past 120 years will be eroded since the U.S. Supreme Court decided in July to strike down race-based college and university admissions.
What CDU has been able to do is attract students who look like and speak the language of the communities and people they want to serve, something that few of the nation's medical schools can claim, said Dr. Arthur Gomez, senior associate dean of medical education at the new medical school. This is a snapshot of the inaugural class he ushered in — it includes 36 female and 24 male students. About half of the students identified as Black and nearly a quarter as Hispanic/Latino. The average age of enrolled students is 27, with the oldest being 44 and the youngest 20. Over half of the cohort is proficient in languages other than English, including Spanish (46.6%), Arabic (6.6%), and American Sign Language (3.3%). Geographically, most of the students (42) are from California; the remaining 18 come from other states.
When Prothrow-Stith joined CDU in 2016, developing an independent medical program, the university's long-held dream, became her job. The California Legislature awarded the university $50 million to support the new medical education program.
To launch a new medical school years in the making took mobilizing a village of support that included faculty and staff. Together, she said, they set out to do "more of what CDU does well, training diverse physician leaders who understand social justice and are experts at serving under-resourced communities, the things that affect health, but that many medical schools don't teach. At CDU it's embedded in the curriculum," said Prothrow-Stith.
A century after Watts
The private, California university was founded in 1966, a year after the Watts uprising. Its mission then was to address festering racial health disparities in the state and in the nation. A half century later, the university's stated mission, "excellent health and wellness for all in a world without health disparities," includes tackling the shortage of Black and brown doctors, said Prothrow-Stith. Those efforts took on new heft in October 2022, when CDU announced plans to launch its first independent four-year medical degree program. 
The news made Sylvia Drew Ivie, CDU's senior special assistant to the president and CEO for external affairs, "thrilled to my toes." CDU is named for her late father, Dr. Charles R. Drew, the renowned Black surgeon and researcher. Drew Ivie, an attorney, has served at the institution since it opened its doors in the 1960s as a training ground for future physicians, nurses, and other healthcare providers of color in Watts-Willowbrook, an underserved stretch of South Los Angeles.
Dr. Drew's pioneering work established blood banks and a method for long-term storage of life-saving blood plasma. "My dad would just be anxious to come back to this life so he could be part of it and train these students," an emotional Drew Ivie said during a campus event to celebrate the new medical school. "He loved training brilliant young minds to serve with excellence and compassion, and that was his greatest joy," added Drew Ivie of her father who taught Black Howard University medical students to be surgeons and chaired the department there until his death in April 1950.
You belong
These days, as Dr. Regina Stokes Offodile, the newly appointed associate dean of student affairs and admissions at CDU, lectures, gathers, and shepherds her new future physicians, she is enjoying what she calls "a full circle moment." The 1994 graduate of the CDU-UCLA medical program is excited to be back where she began her medical training and practice in South Los Angeles, caring for people of color.
After working at Meharry Medical College for 17 years, before Prothrow-Stith tapped her for the new CDU medical school, Offodile said what drew her back was the opportunity to teach, recruit, and "have an exponential impact" on the next generation of "Black and brown physicians and those from underserved and underrepresented groups," especially those who feel that they don't belong or may never see someone who looks like them in the profession. These are some of the reasons why Offodile, who is Black, said she went into medicine.
Offodile grew up in a family on welfare and where violence and drug use surrounded her, challenges that dampened her spirit, but also fueled her resolve to have a different life. Even at age 8, Offodile, the seventh of her parent's 10 children, knew that to "change the trajectory of my life and the family I would have one day," would include becoming a doctor. "I didn't know what it meant to be a doctor, but I knew that I wanted to become one," Offodile recalls.  Decades later, the accomplished doctor, medical educator, and mother of three sons, acknowledges she is just starting to feel comfortable sharing "her testimony," a story of struggle and overcoming. In her new role, she is also discovering that there are similar stories coming from the new cohort — and opportunities for teachable moments.
Too often the emphasis on having top grades and test scores on entrance exams and the exorbitant cost of a medical education are among the many barriers that keep determined students of color from making it to medical school — and ultimately out of the medical workforce. Offodile's message to those who want to be on the path is, you belong. "Yes, good grades are important," but so are an applicant's lived experiences as indicators of their success and trajectory,"  said Offodile, who still remembers the educators and school counselors who tried to discount her dream of becoming a physician. "Those are things that will translate into focus, drive, grit, and tenacity," what's needed to survive in medical school and be successful. "I'm a living example of that," she adds.
From four to six
In the next few years, the ranks of Black medical schools in the country are expected to grow from four to six when new training programs launch at Morgan State University in Baltimore, Maryland, and Xavier University of Louisiana.
Morgan State University, which will partner with Salud Education, is one step closer to opening the first new medical school affiliated with an HBCU, said Dr. John W. Sealey, the founding dean of the proposed Maryland College of Osteopathic Medicine. The for-profit medical school, Sealey said, will be housed on land leased from the public HBCU and privately funded by Salud Education, a Denver-based group of higher education and medical executives.
"While we want Morgan to be an equal partner and we want our mission to align with the Morgan mission," Sealey explains, "the college will be governed separately. We will decide how it operates, how it is credentialed, etc." Since announcing plans for the new medical school in October 2022, Sealey, a former surgeon and medical school administrator, said his first year as founding dean has been "exciting but taxing." It has included finding allies among "religious and political leaders" in the city and state, being a pitchman for the proposed college, and often the chief explainer to many who are not familiar with the practice of osteopathic medicine — a holistic, patient-centered approach to medicine that focuses, primarily, on preventive health care.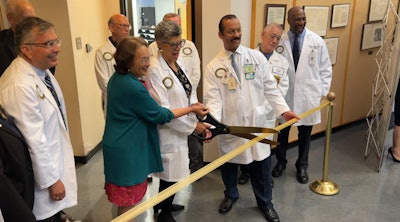 At the same time, Sealey said his focus must be on navigating an aggressive timeline to gain pre-accreditation and state licensure — milestones that will allow the college to begin recruiting its inaugural class starting in December 2023. Having new leadership in place is also among the requirements to launch. Dr. Barbara Ross-Lee, the first African American woman to lead a U.S. medical school — Ohio University Heritage College of Osteopathic Medicine — is the founding president of the proposed college at Morgan State and is among five new deans and administrators.
Those who live in the majority Black Baltimore City, Sealey said, are excited about having a new medical school on the urban campus of one of the nation's leading HBCUs — and one that will prepare more physicians who look like them. "Already prospective students are starting to inquire" about how they can earn a degree in osteopathic medicine (O.D.), adds Sealey, who projects that in 2024 the college will open with an inaugural class of 75 or more students.
Xavier University of Louisiana (XULA) will follow. Xavier, the nation's only Historically Black Catholic university, is legendary for consistently preparing Black and other students of color who go on to earn medical degrees and health doctorates. In April 2022, XULA announced plans to open a medical school of its own along with a Graduate School of Health Sciences. During a news conference in January 2023, Dr. Reynold Verret, the university's president, said the proposed College of Medicine would be a joint venture with longtime partner Ochsner Health, a major academic healthcare system in Louisiana that has served as a training ground for XULA's College of Pharmacy students.
In the early 1900s there were at least seven Black medical schools in the U.S. Following a nationwide survey of the state of medical schools conducted by the American Medical Association (AMA), only two, Howard and Meharry, were recommended to remain as training grounds for Black future physicians, who were barred from applying to white institutions. More than a century since the AMA released its Flexner Report, Dr. Verret, like other Black medical school leaders contends that the impact of those closures and ultimately the shortage of Black physicians, continues to fuel racial health inequities in Black communities — and a gap in medical education that they have struggled to fill. Verret said in January, there are plans at XULA to create a physician pipeline that addresses longstanding inequities and builds a diverse, competent healthcare workforce of the future.