Ohio State Faculty Criticize New Free Speech Policy and Reporting System
Faculty at The Ohio State University (OSU) are criticizing the school's recent free speech policy changes, citing negative effects to classroom dynamics, The Lantern reported.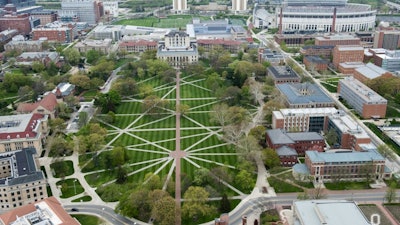 The "Campus Free Speech Policy" – implemented in May – included an anonymous reporting system for free speech violations done by school employees. But some faculty have viewed the mechanism as being open to dubious claims.
"If we want to make a classroom essentially a safe space for free and open debate where people can feel comfortable to put forth perspectives that they maybe haven't fully thought out, the notion that those ideas can be reported without context or much evidence works against the notion of free and open expression in the classroom," said Dr. William Eveland, a professor of communication at OSU.
Eveland worried that the policy may lead to challenging students' opinions for educational purposes being misconstrued as censorship.
Surveys from other schools have found that the largest barrier to campus free speech was self-censorship rooted in student fears of judgement. However, a policy can't change that, Eveland said.
"It's just the nature of the human condition that people who express especially extreme minority opinions oftentimes face social consequences independent of what the formal rules of a classroom, or a university or a country may be," he said.