Dr. Cheryl Crazy Bull Recognized for Social Equality Work
The leader of a Native American higher ed student access organization was recognized and commended by the Bank of America as a Neighborhood Builders Social Equality Awardee (NBSE).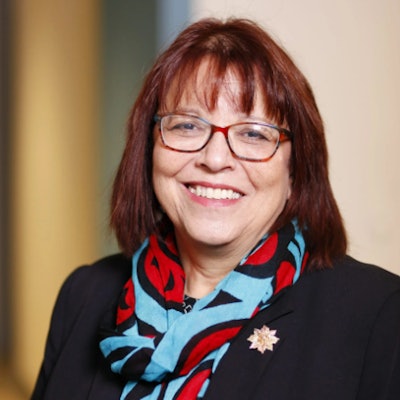 Dr. Cheryl Crazy Bull, a member of the Sicangu Lakota Nation and president and CEO of the American Indian College Fund, was one of six U.S. leaders awarded by the bank for working to strengthen social equality and economic opportunity.
"It is an honor to be recognized along with other activists who build community and opportunity through race and equity work," Crazy Bull said. "When I am recognized for my equity work, I am reminded that my ancestors valued commitment to transforming education systems that were deliberately designed to eliminate identity and destroy our ways of living. The prayers and dreams of my ancestors give me the strength to work for that transformation for our students today and for future generations."
As part of the award, the six leaders are allowed to direct a $200,000 grant to a nonprofit of their choice, which can then take part in the bank's one-year Neighborhood Builders Leadership Program. Crazy Bull chose The American Indian College Fund.
Crazy Bull has received honors in the past for her work, including being listed on the 50 most influential people in Indian Country by Indian Country Today magazine in 2015; being one of two American Indian women leaders honored by National Indian Women's "Supporting Each Other" group in 2017; and a Lifetime Achievement Award from The Native American Finance Officers Association in 2019. Diverse also recognized Crazy Bull as a top leader in higher education.