AFT Calls on Colleges to Respect Freedom of Speech and Fight Hate on Campus
The American Federation of Teachers (AFT) is calling for people to respect intellectual and academic freedom and speech, and combat antisemitism, Islamophobia, and other racist hate on college campuses.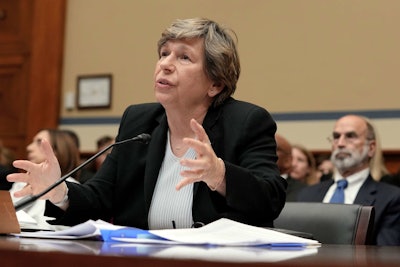 The move stems from a unanimous AFT executive council resolution on Nov. 9, Condemning Hate and Affirming Freedom of Speech on Campus.
Campuses have seen increases in racism, antisemitism, Islamophobia and anti-LGBTQIA+ hate.
"The violence, threats of violence and intimidation we recently have seen on campuses create an environment that puts students, faculty, staff and other members of the campus community at risk, [make] it an environment where freedoms are undermined, our country further divided, and our democracy further eroded," the resolution noted.
AFT pledged to fight this hate, protect free speech rights, and defend AFT members facing punishment due to engaging in protected speech or lawful protests on campus. The group will provide workshops, guidance, and sample resolutions towards these efforts.
"Our members are living this every day in their communities and on their campuses," said AFT President Randi Weingarten. "This wave of violence and hate is unacceptable, as are growing restrictions on everyone's right to be heard. That's why, as a union, we must stand up, once more, against antisemitism, Islamophobia and hate and violence of all kinds—and stand for intellectual freedom and open debate that respects the dignity and humanity of all."